How WreckMaster increased their class size by 14% with a data-led HubSpot integration
WreckMaster, a training and certification centre for tow operators and tow owners, was sitting on a rich supply of data about their target customers but lacked a way to glean insights from that data to improve their marketing process and boost their bottom line.
Through an innovative HubSpot integration, we were able to leverage this treasure trove of data to help increase the number of students enrolled in their training programs and maximize their profits.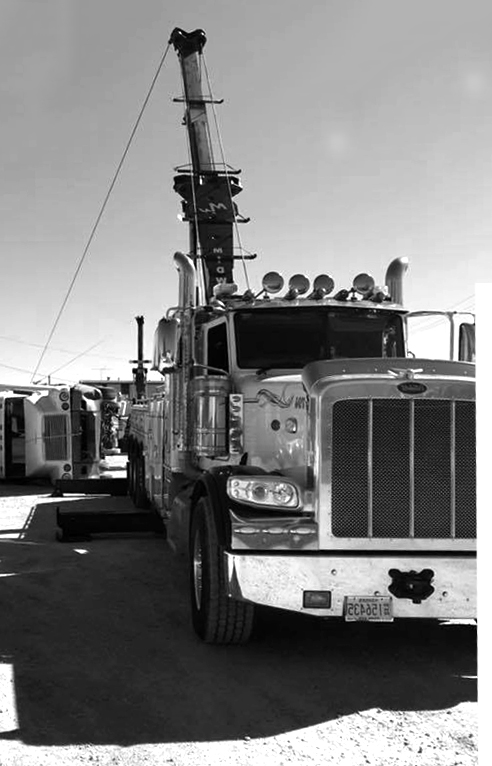 Changing the tow industry
WreckMaster was started by brothers Ken and Donnie Cruse in the early 1980s to "build towing into a highly skilled, safety-minded, properly compensated and collegial profession".
Today, we work with WreckMaster President, Justin Cruse, and Marketing Manager, Tim O'Brien to help lead their marketing strategy.
To date, more than 15 professionally trained instructors at WreckMaster have certified more than 40,000 operators. Each year, they teach over 210 classes across Canada and the US and are the only independently-owned certified tow training company in North America.
Knowing your audience—and their challenges
WreckMaster targets two key groups with their training and certification services: business owners and operators, also known as students.
Tow owners invest in training to ensure their workers are up-to-date on the latest industry best practices and safety standards. Tow operators want to get certified so they are seen as qualified experts in their field and thus of more value to potential employers.
A key marketing challenge is that, surprisingly, there is no legal or regulatory requirement for tow training or certification of any kind. As a result, many tow owners feel that a student reaching level 2 or 3 in their training is sufficient. Operator retention is also low, as many frequently change companies, so business owners often don't want to pay for additional training if a student may not be at their company for long.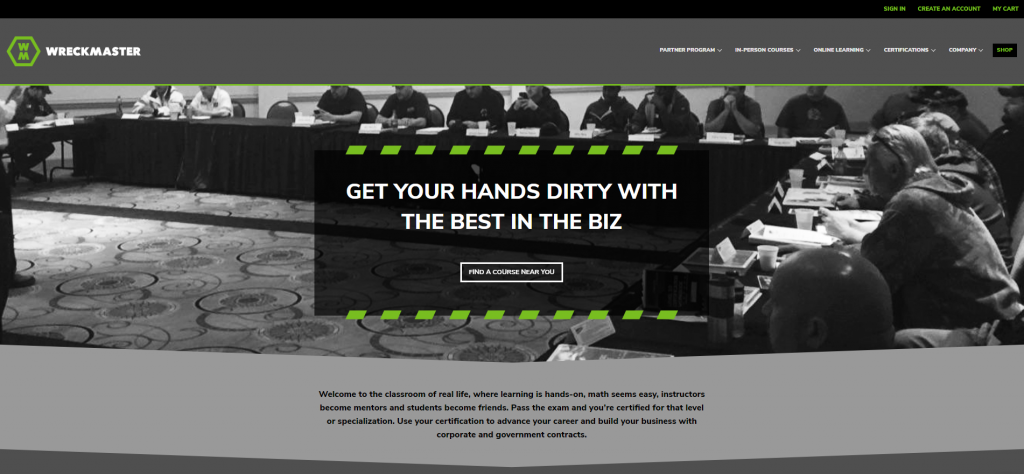 Despite these challenges, WreckMaster knew that the easiest way to grow their business and achieve substantial revenue growth was to increase the average number of students that registered for their classes.
Setting ambitious growth goals
One benefit of their business model is that the costs for their training sessions are fairly fixed – they needed to pay the instructors, room rental fee and other minor expenses – but whether there are 5 students or 50 students in the class, their costs remain the same. So, more bodies in the classroom mean a boost in bottom-line growth.
After crunching some numbers, they realized that if they could increase their average class size from 14 students (their break-even number, when factoring in their marketing budget) to 16 students, they could realize a substantial increase in revenue.

A traditional approach to marketing
In the past, WreckMaster had taken a classic outbound approach to their marketing efforts, favouring postcard mailouts to generate registrations for their training sessions. Their Marketing Manager would mail out hundreds of thousands of postcards using basic criteria like re-targeting areas where they had previously run classes to promote the next level of training. They would also send out postcards to neighbouring areas after they'd run a training session to gauge interest levels.
When it came to targeting existing students, WreckMaster was sending postcards to the student's employers, the tow company owners, not the individuals. And because tow operators tended to move to new companies frequently, there was a good chance they may have left that business by the time the postcard arrived.
But this direct mail strategy wasn't effective at driving registrations and WreckMaster knew there must be a better, smarter way to increase their class sizes.

A more effective marketing program
We had been working with WreckMaster for over 10 years, but as more of a digital marketing and development partner. In 2016, we became a full agency partner, focused on marketing strategy and revenue growth using HubSpot and inbound marketing strategies.
A key part of this strategy included helping build the learning management platform that housed all the training registration and student data. Developing this platform gave us an intimate knowledge of their customer profiles and what a goldmine of data they were sitting on.
As HubSpot partners, we also knew that by using the capabilities HubSpot offered, WreckMaster could use the data they were collecting to run more intelligent and targeted marketing campaigns to prospective students and tow companies to help increase registrations.
After doing some research into WreckMaster's training program, we saw a few key opportunities for growth.
Firstly, their tow training program is taught in 4 stages:
2/3 Fundamentals
4/5 Advanced Techniques
6/7 Heavy Duty Applications
8/9 Living the Discipline
While many students have taken the Fundamentals course, very few had gone on to complete the more advanced training programs.
We realized that WreckMaster wasn't effectively communicating the benefits and advantage of completing their training, so we created nurture campaigns around key customer data.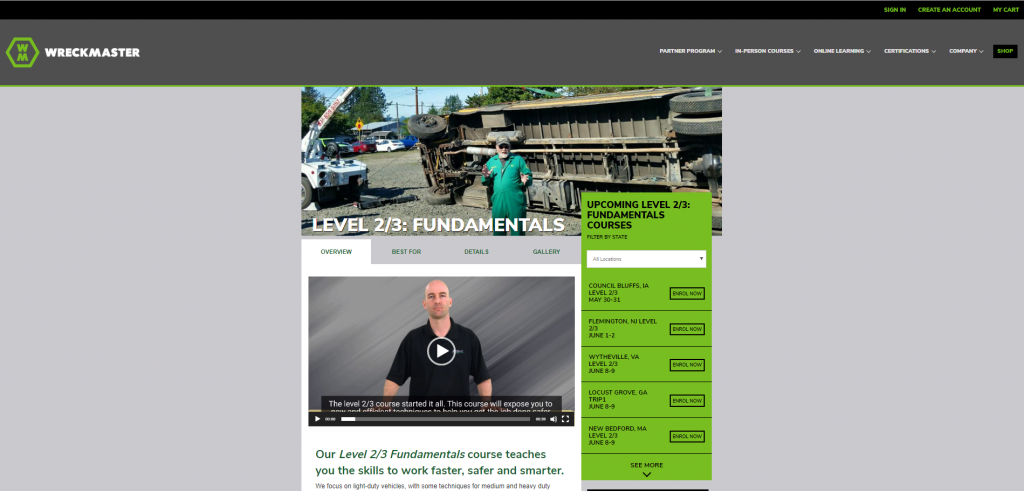 A data-driven integration
Using an in-house development team, we had our marketing team and digital product development team work side by side to help WreckMaster seamlessly integrate their learning management platform with HubSpot by pulling in a number of crucial custom data fields.
After we mapped these custom data fields, we created nurture campaigns to target students based on certain criteria.
This included:
Current course level – if a student was about to or had recently completed a course, we would send them information about the next course that was available to them in their area
Expiry date of their certification (valid for 3 years) – when these certifications were coming up for renewal, we developed an email campaign that would notify them of upcoming certification renewal classes in their area
Region – our email nurture campaigns were geo-targeted to students based in certain areas about upcoming classes they could attend tailored to the course level they were on
Pass/fail – if a student failed a course, we created an incentivized workflow to get them to come back and retake the course in their area with a 10% discount. If they didn't convert after a week, we offered them a higher discount closer to the course date – very similar to an eCommerce cart abandonment offer.
Engagement with course locator tool – students can request to be notified of a new course in their area – we send an automated email when a new course becomes available
Products they had been trained on – WreckMaster also has an online store which sells tools and materials that students are trained on. Once they had completed a course, we sent an email offer congratulating them on passing their course and offering a discount on products they were now certified to use.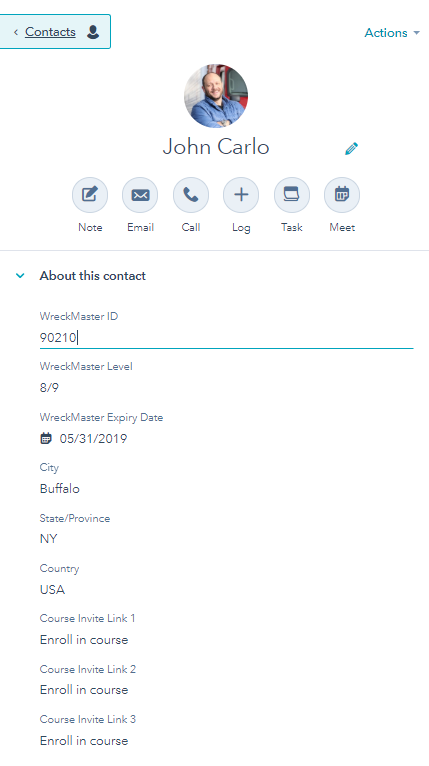 Beyond setting up these workflows, we also wanted to do some 'delighting' and improve the onboarding experience for students. This included sending friendly notification emails leading up to their first class, welcoming them the day before their class, reminding them to bring certain items and documents with them and sending them surveys and follow-up emails after they had completed the class.
Keeping students nurtured throughout the training process with automated workflows was a great way to ensure they would continue to register for the next level of training.
Tapping into the power of data
WreckMaster was sitting on a treasure trove of rich data – but it took an integration with HubSpot to turn that raw information into usable insights to inform their marketing strategy.
As a result of our inbound program analyzing and utilizing the data in their system to create targeted marketing campaigns, we were able to help WreckMaster increase their average class size from 14 to 16 students, an impressive 14% increase.
Need an extraordinary agency to challenge your marketing strategy? Get in touch today to see how Human_Code can help.