Once upon a time there were two guys named Mike and Colin. Mike was a dreamer. Colin wanted to work for IBM. Despite their differences (or maybe because of them), they decided to buy a little company in Hamilton that made pages for the World Wide Web. Their office was a stuffy attic. They had client meetings in a local coffee shop. And they had three rules. Work hard. Know your @#$%. And be nice to people.
More than 20 years later, a lot has changed. It's not just Mike and Colin now. Today, we're a talented team of individuals who shape Human_Code with who we are, what we know and what we care about. We don't build web pages anymore. Today, we use people power and digital tools to help our clients create amazing experiences for their customers in a crowded and confusing online landscape.
In the process, we help each other reach our potential for greatness.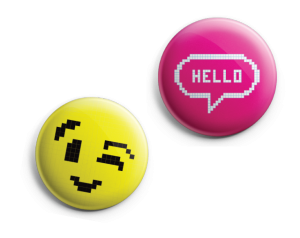 We stand out, stand up and sometimes stand corrected.
We give a %$#@ so our clients kick $#@. We aren't afraid of commitment. And we give back.
WE'RE IN IT TO LEARN AND TEACH.
We live an open source lifestyle and consider every client a classroom.
We don't ask for it, we earn it.
We do work that matters: to us, our company, our clients and our community.
Because if we aren't, who cares about the other stuff?